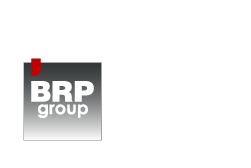 BC Golden Ring, 5-7,
Yuzhnoportovaya st,
Moscow 115088 Russia
tel: +7 (495) 609-6993

Your opinion about our work
Dear Clients!
BRP-Group Sales & Marketing Department regularly monitors clients' opinion about the quality of services provided.
The information received from questionnaires helps to optimize the performance of the company and even more improve the quality of our services.
We are sure that this will help strengthen our partnership.
Thank you in advance!