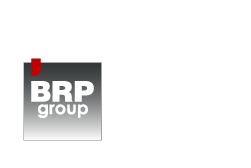 BC Golden Ring, 5-7,
Yuzhnoportovaya st,
Moscow 115088 Russia
tel: +7 (495) 609-6993

Common information
Dear clients and partners!
We are pleased to welcome you on BRP-Group website.
Our company specializes in providing professional visa consulting services and VIP arrival/departure services at the airports of Russia, CIS and Europe for Russian and International companies.
BRP-Group represents a strong team comprised of young individuals who are highly motivated and skilled experts in the field. We are dedicated to achieving success and positive results in our business. Our principles are based on being reliable, responsible and confidential while providing excellent service to our customers.
By combining accurate knowledge of current immigration legislation and analysis of its practical development patterns we provide an excellent service and offer optimal solutions based on our experience and skills.
We are ready to provide our customers with services equivalent to world class standards by implementing experience and modern technologies in our work.
Our main objectives
Provide our partners with continuous high quality service
Use up-to-date technologies to guarantee convenient co-operation with us
Contribute to success and progressive development of our partners' business
We are looking forward to seeing you as our customer!