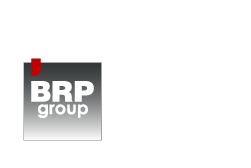 BC Golden Ring, 5-7,
Yuzhnoportovaya st,
Moscow 115088 Russia
tel: +7 (495) 609-6993

Principles of Cooperation
The main point of cooperation with corporate clients for us is building long-term mutually benefitial relations, satisfying our customer needs in visa and migration services completely and providing an exceptional level of customer service. Therefore, not only do we offer a full range of services but also find an andividual approach to every client and strive for creating comfortable conditions for our co-operation.
We do our best to make your communication with our experts as accessible, pleasant and productive as possible.

IT
Basing our work on the unique technical resource CSA System (Consulting Services Automatization System, a program integrating in itself modern technical means of data administration) allows us to safely store all the client's data and to provide a client with the preferable report option.
VGR (Visa General Report) the is created for you gives our client information on the number of transactions, their types and cost depending on the required time-frame. The format of such reports can be corrected according to your preferences.

Personal Account Manager
Controlling clients' requests is performed by Personal Account Manager who makes your collaboration with us pleasant and comfortable. A Personal Account Manager is aware of all the nuances about a client company and therefore responds to the most difficult situations in a quick manner offering the most efficient solutions considering particular client's needs and wishes.
Service Level Agreement
We are willing to develop and make a Service Level Agreement that states our client company's requirements regarding the services provided (operating hours, deadlines for the request processing, etc.).
Optimal pricing
We are able to offer you our optimal pricing system based on:
• service fee
• management fee
• transaction fee

Implant office
Implant office is a convenient way of interaction in which a qualified BRP-Group specialist is placed directly in your company's office to provide consulting and processing services to your company's employees.