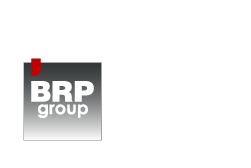 BC Golden Ring, 5-7,
Yuzhnoportovaya st,
Moscow 115088 Russia
tel: +7 (495) 609-6993

Biometric data for a trip to India
Biometric testing will become part of procedure of filing of application on the Indian visa since March 14, 2015. The authorities of the country declared that some more processing centers which will help to cope with the increased demand will be open and that full registration of the demand for the visa will take more time.
The Indian visa will be soon issued in two stages:
at first it is necessary to fill in the application form on the site and to reserve time of visit of the VFS center (Visa Foreigners Service);

the traveler will need to be personally in order that employees of VFS took from it fingerprints.
Collecting biometric data assumes photography.
In November India entered electronic authorization of travelers (Electronic Travel Authorisation, ETA) for guests from 44 countries, including Australia, Great Britain, Germany and the USA. In the United Kingdom there are already 14 VFS centers. Registration of a tourist visa on arrival available at nine airports, including in Delhi, Mumbai, Chennaye and to Goa.