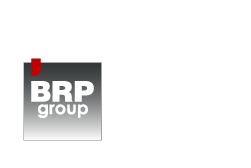 BC Golden Ring, 5-7,
Yuzhnoportovaya st,
Moscow 115088 Russia
tel: +7 (495) 609-6993

News archive
29.03.2010
Italy – 30th of March,
Australia, France – 1st of April,
Switzerland – 6th of April,
Germany – 7th of April,
Portugal – 8th of April,
Holland – 12th of April,
Hungary - 14th of April,
26.03.2010
Starting of 5th of April new visa code will take place that bring the following changes:
1. Visa Fee.
The source in the Russian government said that the purpose of this approach consists of highly skilled expats attracting. Proposals were worked out by the Federal Migration Service (FMS).
24.03.2010
Hungary, Finland – 1st of April
UK, Germany, Greece, Canada, Cyprus, Latvia, Malta, Switzerland, Sweden, Estonia – 2nd of April
Austria, Belgium, UK, Hungary, Germany, Greece, Italy, Canada, Latvia, Lithuania, Holland, Poland, France, Switzerland, Sweden – 5th of April
Estonia – 30th of March and 1st of April – working hours from 9-00 till 12-00 a.m. for documents passing only
22.03.2010
Italy – 23d of March
France – 24th of March
Hungary, Germany – 25th of March
Australia, Portugal, Switzerland – 26th of March
Holland – 30th of March
USA – 13th of April