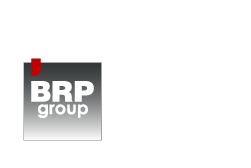 BC Golden Ring, 5-7,
Yuzhnoportovaya st,
Moscow 115088 Russia
tel: +7 (495) 609-6993

News archive
18.05.2010
Starting of May 17 it is possible to fill in the new electronic form, located on the link: http://visa.finland.eu/Russia/index.html
Visa application processing will begin only after printed and signed form will be presented to the Consulate of Finland in Moscow and the visa fee is paid. The questionnaire will also be possible to complete on paper if this variant is more convenient.
11.05.2010
On May 7, 2010 on second reading Duma adopted the amendments to the Law on Legal Status of Foreign Citizens in Russia, proposed by the Government of Russia.
The innovations include:
05.05.2010
Italy - 6th of May
France - 7th of May
Australia, Switzerland – 11th of May
Holland – 18th of May
Hungary – 20th of May
Germany – 21th of May
Portugal – 24th of May
USA – 15th of June
26.04.2010
30 of April - Holland
03 of May - Belgium, UK, Spain, China, Holland, Poland, Portugal, France, Czech Republic, Switzerland, Estonia
05 of May - Holland, China
06 of May - Bulgaria, China
07 of May - China
We would like to remind that there is one week left for applications for quotas submitting for the next 2011, the relevant documents are to be presented to the Center for Labor Exchange no later than May 1, 2010.
Companies have not submitted applications to the competent authorities within the prescribed period, do not participate in the process of quotas formation, which entails refusal when applying for labor permit documents.
The current procedure involves several steps:
23.04.2010
In June this year Tyumen and Tyumen district Center for Employment plans to implement a pilot project "Electronic employer". This project will facilitate the organization of information exchange between employers and the employment center - all the paperwork will be held in electronic form. That will eliminate the need for verification the documents on paper.
19.04.2010
France - 21st of April
Australia, Italy – 22nd of April
Switzerland – 23d of April
Hungary, Portugal – 29th of April
Germany, Holland – 4th of May
USA – 8th of June
12.04.2010
France – 14th of April,
Australia, Italy, Switzerland – 15th of April,
Holland, Portugal – 26th of April,
Hungary, Germany – 27th of April,
USA – 20th of May.
31.03.2010
On the 2nd of April Italian Visa Center will open in Yekaterinburg, press service of National Tourist Office of Italy reported. According to the report Italian Visa Center in Yekaterinburg will accept documents for tourist, business, and study visas as well as work or family reunion visas.
Starting of this year Russian citizens in the regions will be able to apply for a visa to Mexico through the authorized travel agencies or by Internet, Mexican President Felipe Calderon has announced. According to his statement now applicant can visit Mexican Embassy web-site, fill out relevant documents and send, confirmation and answer will come via email.