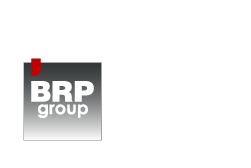 BC Golden Ring, 5-7,
Yuzhnoportovaya st,
Moscow 115088 Russia
tel: +7 (495) 609-6993


News archive - Migration news
08.04.2017
✅ Registration at the place of stay or residence of foreign citizens who arrived for temporary stay (temporary or permanent residence) is carried out within 1 day from the date of their arrival at the place of stay or residence providing the submission of the documents by the receiving party or directly by foreign citizens in the relevant territorial body of the Ministry of Internal Affairs of Russia;
21.02.2017
Russia has introduced the border regime in areas next to the border with Belarus on February 7.
The border regime has been introduced in Russia's three oblasts – Pskov, Smolensk and Bryansk.
There used to be no border zones at Belarus-Russia border before.
The innovation will not affect Belarusian citizens and will only apply to foreigners, the Russian border service assured.
The presidents of Russia, Belarus, Kazakhstan and Armenia signed the documents of accession of Kirghizia to Eurasian Economic Union on May 8, 2015. According to the documents, accession of the Kyrgyz Republic to Eurasian Economic Union will come into force on May 29, 2015.
20.04.2015
According to the Administrative Regulation of the state service there are new requirements to validity of passports of foreign citizens applying for work permits:
26.02.2015
In accordance with the Federal Law of the Russian Federation as of April 20, 2014 N 74-FZ "On Amending the Federal Law "On the Legal Status of Foreign Citizens in the Russian Federation" starting from January, 1, 2015, foreign citizens must confirm their knowledge of the Russian language, knowledge of the history of Russia and the laws of the Russian Federation, for:
•work permit;
•patent;
•temporary residence permit;
•permanent residence permit.
03.02.2015
According to the Order of the Federal Migration Service of Russia as of 15.12.2014 N 655 there was approved the procedure for adoption of the decision on the extension or reduction of the period of temporary stay of foreign citizens in Russia by the territorial authorities of the Russian FMS.
28.01.2015
We would like to remind you that branches and rep offices of foreign legal entity operating on the basis of permission for opening them in Russia till January 01, 2015 and which accreditation does not expire before April 1, 2015 must submit information to the Federal Tax Service before April 1, 2015.
The Moscow center for labor exchange accepts the documents for quota for foreign labor hire in 2016 in Moscow and for quota correction for foreign labor hire in 2015.
Applications for quota of the next year will be accepted not later than July 1 of the current year. Quota correction applications will be accepted until September 1, 2015.
26.01.2015
Starting from January 1, 2015 the Federal Tax Service is responsible for accreditation of foreign branches, representative offices (except rep offices of foreign credit organizations).
According to the Order of the Federal Migration Service of Russia as of 08.12.2014 N 640 there are new forms of FMS notifications on hiring of foreign citizens.