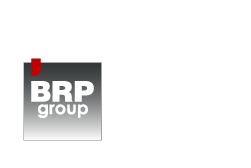 BC Golden Ring, 5-7,
Yuzhnoportovaya st,
Moscow 115088 Russia
tel: +7 (495) 609-6993


News archive - Consulate news
09.11.2017
According to the Russian Ministry of Foreign Affairs, in the near future citizens of the Republic of Cyprus will have the opportunity to apply for long-term tourist visas to Russia.
Starting from November 21, 2017, Russian diplomatic missions and consular departments will issue single-entry tourist visas valid for up to 90 days to citizens of the Republic of Cyprus. To apply for a visa, a tourist confirmation from the host organization included in the federal register of tour operators will be required.
01.02.2017
On 1 February 2017, BLS International Services opens new Spain Visa Application Centers in Rostov-on-Don, Novosibirsk, Yekaterinburg and Kazan.
16.09.2015
According to the new visa information system of European Union begining from September 14, 2015 an applicant should pass the dactyloscopy procedure and submit digital photo.
This data will keep in this system during 5 years and will be valid for any other applications.
Dactyloscopy procedure is not required for all Russian children till 12 years.
19.02.2015
Biometric testing will become part of procedure of filing of application on the Indian visa since March 14, 2015. The authorities of the country declared that some more processing centers which will help to cope with the increased demand will be open and that full registration of the demand for the visa will take more time.
The Indian visa will be soon issued in two stages:
13.02.2015
The government of Great Britain intends to reduce amount of visa categories with 15 to four.
Since April, in Embassy of the United Kingdom according to the new standard it will be possible to request the following types of visas:
01.12.2014
From December 1, 2014, UK significantly changes the rules of visa-free transit through the country.
At the moment the visa-free transit for 24 hours can use anyone who flies in any third country and has at the hands of tickets confirming the next flight.
Under the new rules transit visa is only possible in certain cases. For more information, please contact our visa specialists.
10.11.2011
Please be informed that from January 1, 2012 Shri Lanka introduced a permissive procedure for entry and transit of foreign and Russian citizens.
For this purpose, the system of electronic authorization will be used («Electronic Travel Authorization»).
In order to obtain a visa you should apply on a special website www.eta.gov.lk and pay for the visa in the amount of:
∙ $ 25 for a transit visa for up to 6 days;
∙ $ 50-60 for tourist or business visa for up to 30 days.
There are changes in the conditions of documents submitting the Consulate of Austria:
According to the new rules documents may be submitted without personal presence in case there were one Austrian or two Shengen visas in applicants' other passports.
If the applicant had not above indicated visas previously, the documents may only be submitted personally by the applicant.
29.06.2011
Please be informed that the British Consulate in Moscow again delays the issuance of visas, due to the large influx of visa applications.
Documents on the short-term visas are now considered on the average 20 days or more. We ask you to consider this information when planning trips to the UK. We encourage applicants to apply as soon as possible. Visa applications can be filed three months before the proposed date of travel.
25.03.2011
Since April, 16th, 2011 intergovernmental agreement between Turkey and Russia about conditions of mutual trips of citizens come into force. Since this date citizens of both states can go on tourist, business and private trips within 30 days on a visa-free basis.