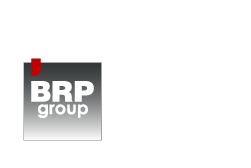 BC Golden Ring, 5-7,
Yuzhnoportovaya st,
Moscow 115088 Russia
tel: +7 (495) 609-6993


News archive - 2017
09.11.2017
According to the Russian Ministry of Foreign Affairs, in the near future citizens of the Republic of Cyprus will have the opportunity to apply for long-term tourist visas to Russia.
Starting from November 21, 2017, Russian diplomatic missions and consular departments will issue single-entry tourist visas valid for up to 90 days to citizens of the Republic of Cyprus. To apply for a visa, a tourist confirmation from the host organization included in the federal register of tour operators will be required.
08.04.2017
✅ Registration at the place of stay or residence of foreign citizens who arrived for temporary stay (temporary or permanent residence) is carried out within 1 day from the date of their arrival at the place of stay or residence providing the submission of the documents by the receiving party or directly by foreign citizens in the relevant territorial body of the Ministry of Internal Affairs of Russia;
21.02.2017
Russia has introduced the border regime in areas next to the border with Belarus on February 7.
The border regime has been introduced in Russia's three oblasts – Pskov, Smolensk and Bryansk.
There used to be no border zones at Belarus-Russia border before.
The innovation will not affect Belarusian citizens and will only apply to foreigners, the Russian border service assured.
01.02.2017
On 1 February 2017, BLS International Services opens new Spain Visa Application Centers in Rostov-on-Don, Novosibirsk, Yekaterinburg and Kazan.