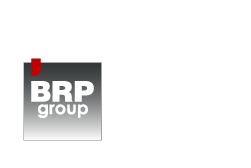 BC Golden Ring, 5-7,
Yuzhnoportovaya st,
Moscow 115088 Russia
tel: +7 (495) 609-6993


News archive - 2014
From December 1, 2014, UK significantly changes the rules of visa-free transit through the country.
At the moment the visa-free transit for 24 hours can use anyone who flies in any third country and has at the hands of tickets confirming the next flight.
Under the new rules transit visa is only possible in certain cases. For more information, please contact our visa specialists.
18.06.2014
The government introduced a draft law simplifying the procedures for hiring foreign specialists in the IT sector and reducing their minimum salary threhold to 1 million rubles per year.
06.06.2014
According to the Federal law, the rules of accreditation of representativ iffices and branches of foreign legal entities will change on January 1, 2015.
In particular, a new category of employers (customers of work and services) that are entitled to hire highly skilled professionals is introduced. this category includes representative offices of foreign legal entities wich are accredited in the Russian federation.
16.04.2014
The unified migration center for the Moscow region openedin the business-park "Greenwood" (Krasnogorsk district, Moscow ring Road 69km) on April 16, 2014. The